Multiple Spindle Fixtured Systems and Robotics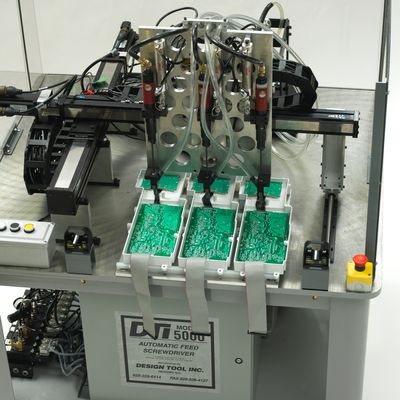 Screwdrivers can be mounted as a turnkey system feeding multiple screws at one time. Screwdriver platen assemblies can be attached to robots with ease and programmed for different configurations.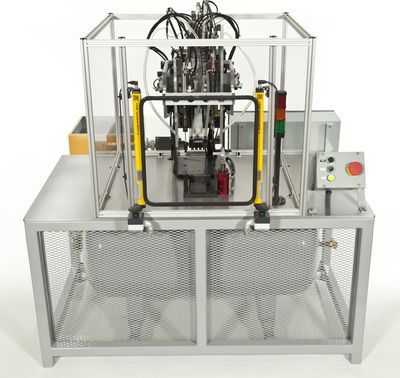 Design Tool, Inc. presents fully automatic or semi-automatic fastener feeding and driving systems with high quality system to increase client productivity.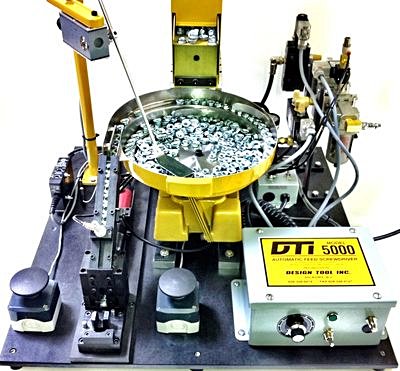 The DTI 1000 Nut Driving Systems are the solutions for putting nuts on fasteners to increase production and eliminate the operator from handling the nuts.