Auto Nut Driver Reduces Injuries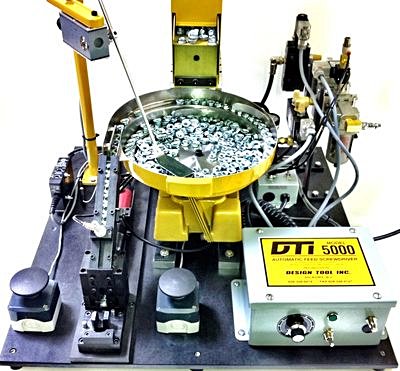 Design Tool was approached by a leading transportation-industry manufacturer to alleviate repetitive motion injuries caused by workers manually installing hex flange nuts on their assembly.
DTI's solution was a simple, bench-mounted, automatic nut feeding and driving system, complete with part fixturing, a bulk nut supply hopper and all controls. This system automatically fastens a nut in 1.4 seconds.
The cost of one worker's injury from manually assembling the parts was much more than the cost of the turnkey system provided by DTI.
An additional benefit was a nearly 100% increase in part production. According to the customer, previous assembly times were 7 seconds when done by hand. The DTI solution results in a part produced about every 3 seconds.